Coffee Club Nona - Sam's Club Lake Nona
Date and Time
Thursday Jan 21, 2021
8:30 AM - 9:30 AM EST
3rd Thursday of the month
8:30 - 9:30 AM
Location
Sam's Club Lake Nona
11920 Narcoossee Road
Orlando, FL 32832
Fees/Admission
FREE to Members
$10 for Non-Members
Call for College Student Discount Code (407) 277-5951
Masks are required
No Walk-in's
Contact Information
East Orlando Chamber of Commerce
Send Email
Description
Super-size our networking experience with the East Orlando Chambers Coffee Club Nona at Sam's Club every 3rd Thursday of the month from 8:30 - 9:30 AM. You'll be large and in charge with timely topics, bonus buys in interactive gaming, networking galore and Real World Thursday's helping you grow.
"
The
key to effective enterprise
cost optimization
is to have proactive processes in place as part of
business
and technology strategy development to continually explore new opportunities." We will kick off your New Year talking with our panel of Business Optimization experts. From experts in the field who consult on your business products and services to ensure you are getting the greatest value for your dollars, taking the headache out of Human Resources and Payroll and making smart decisions regarding workmans comp, insurance and training strategy to put you on the path to success...we have information you can use.
Alberto Cordero with Schooley Mitchell is focused on your core business knowing your systems are fully optimized and any wasted money is recovered. He will help save you money and time without selling you anything.
Millisen Griffin, CEO of EM2HR Alliance helps take the headache out of employee management, allowing you more time to build your business. They provide all aspects of HR services to businesses with 1 to 200 employees including payroll and benefits while protecting your bottom line.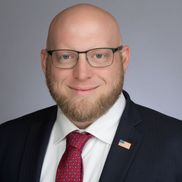 Tony Busby, owner of Great Florida Insurance of Hunters Creek doesn't sell insurance. He shops for the best insurance at the best price for his clients. From product liability, Commercial Auto, property, Workmans Comp including 1099 employees and more, Tony & his team is ready to work for you.
Rob Hynes, owner of RPH Strategies, puts your business in a position to thrive and surpass your competition with blinding speed! They have a strategic program that will be specifically tailored to your needs.



Optimize your business for 2021. We have the experts who can help get you started.

Coffee is hot, fresh and ready to serve thanks to Panera Bread. Coffee Club is a great way to get to know us better, thanks to our Coffee Club sponsors: Duke Energy.

Want to stand out in the crowd? Members can be Featured, displaying products and promotions, presenting briefly and offering a giveaway for budget friendly pricing or as a benefit of your membership level. Register today or give us a call at 407-277-5951 to find out more!